DETAIL
[Shopkeeper Random] season of creative cuisine course 5,000 yen (excluding tax)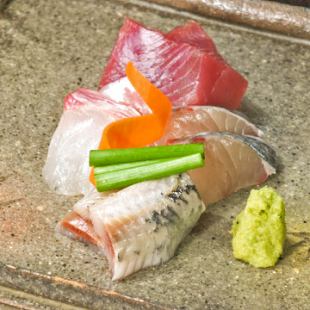 By using a coupon5000 Yen
Tax not included
Reservation deadline

Visit of hope the day before until 23:00
Selection of creative cuisine to feel the coming season!
Course menu
[An example course content]
☆ appetizer
☆ sashimi platter
☆ chicken ham and tomato salad
☆ Japanese Black fried sesame source of beef and eggplant
☆ Takaebi and Kakiage of corn
☆ seafood miso gratin
☆ new ginger snapper Yuba sauce
☆ grilled rice ball
☆ sea bream of rough miso soup
☆ homemade ice brulee and Mitarashi dumpling
This course is using carefully selected materials of the day.
For more information in order to change the contents depending on the time or purchase Please contact us.
Coupon that can be used
【Store Owner Leave】 Seasonal creative cooking course
3000 yen / 4000 yen / 5000 yen ※ All tax excluded

Presentation conditions

At the time of booking

Conditions of use

Reservation up to the previous day (consultation required on the day) / 2 people / / can not be combined with other tickets / services

Expiration date

Until the end of June, 2018
2018/05/17 update